Using Google Sketchup to Design a Kitchen
Using Google Sketchup to Design a Kitchen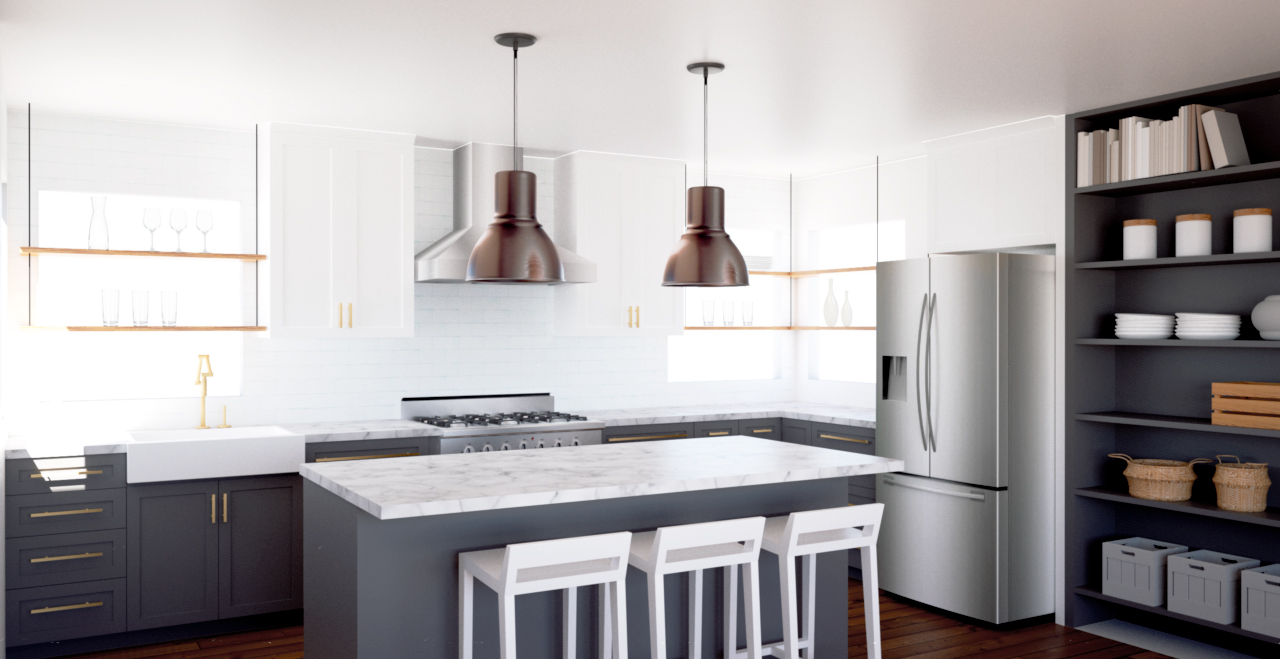 After posting my kitchen renovation, I've been getting a lot of requests from people to do more kitchens. I've recently been helping some friends design a new kitchen and Google Sketchup has been my goto 3D modeling program. It's incredibly intuitive and best of all it's free!  I use Sketchup all the time to mock up furniture designs and room arrangements.  You also have access to entire library of 3D models that you can easily drop into your model.  I recommend doing some 3D modeling especially if you plan on doing a major renovation like a kitchen.  It will give you a better grasp of what the final result will be so you're less likely to end up with any nasty surprises.
Sketchup Modeling Basics
Since I studied architecture in college, 3D modeling comes a lot more naturally to me than the average user.  However, modeling in Sketchup is relatively easy especially if you're just making basic shapes. The couple I'm designing for actually created their own basic Sketchup model based on the measurements of their kitchen.  They sent the model to me and I was able to modify it. There are plenty of great tutorials on youtube from beginner to advanced that will guide you through the modeling process.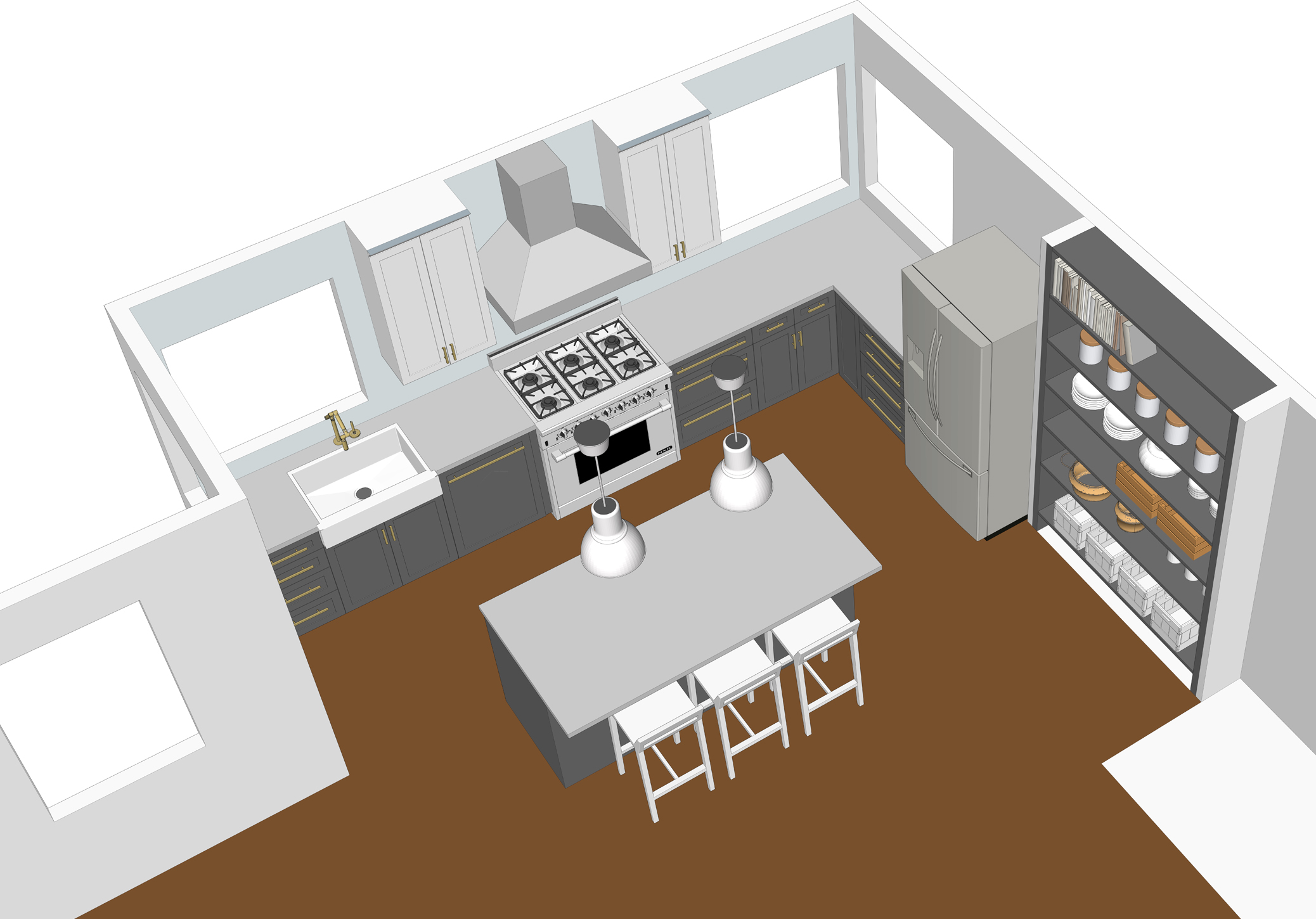 Rendering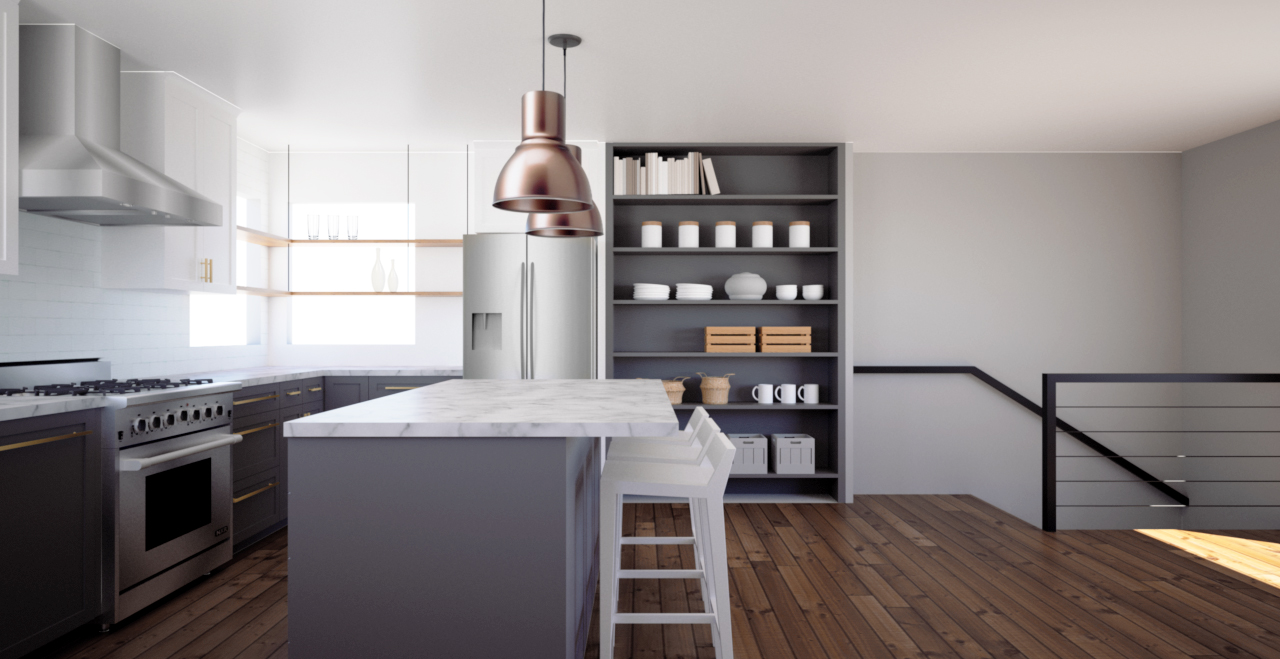 One of the cool things about 3D models is that you can render them to create the photorealistic images.  Within Sketchup you can easily assign different materials to various objects so that they appear realistic in the rendered image.  This is really helpful to see how light will work in a space.  I used a free trial version of Indigo Renderer for the images you see.  The software is incredibly powerful which also makes it pretty expensive. You also have to wait a couple of hours for each image to render.  It's more fun to play with and isn't absolutely necessary unless you're dying to know what the space will look like in reality. But hey, if you have $600 to burn, knock yourself out.