My Small Kitchen Before and After
My Small Kitchen Before and After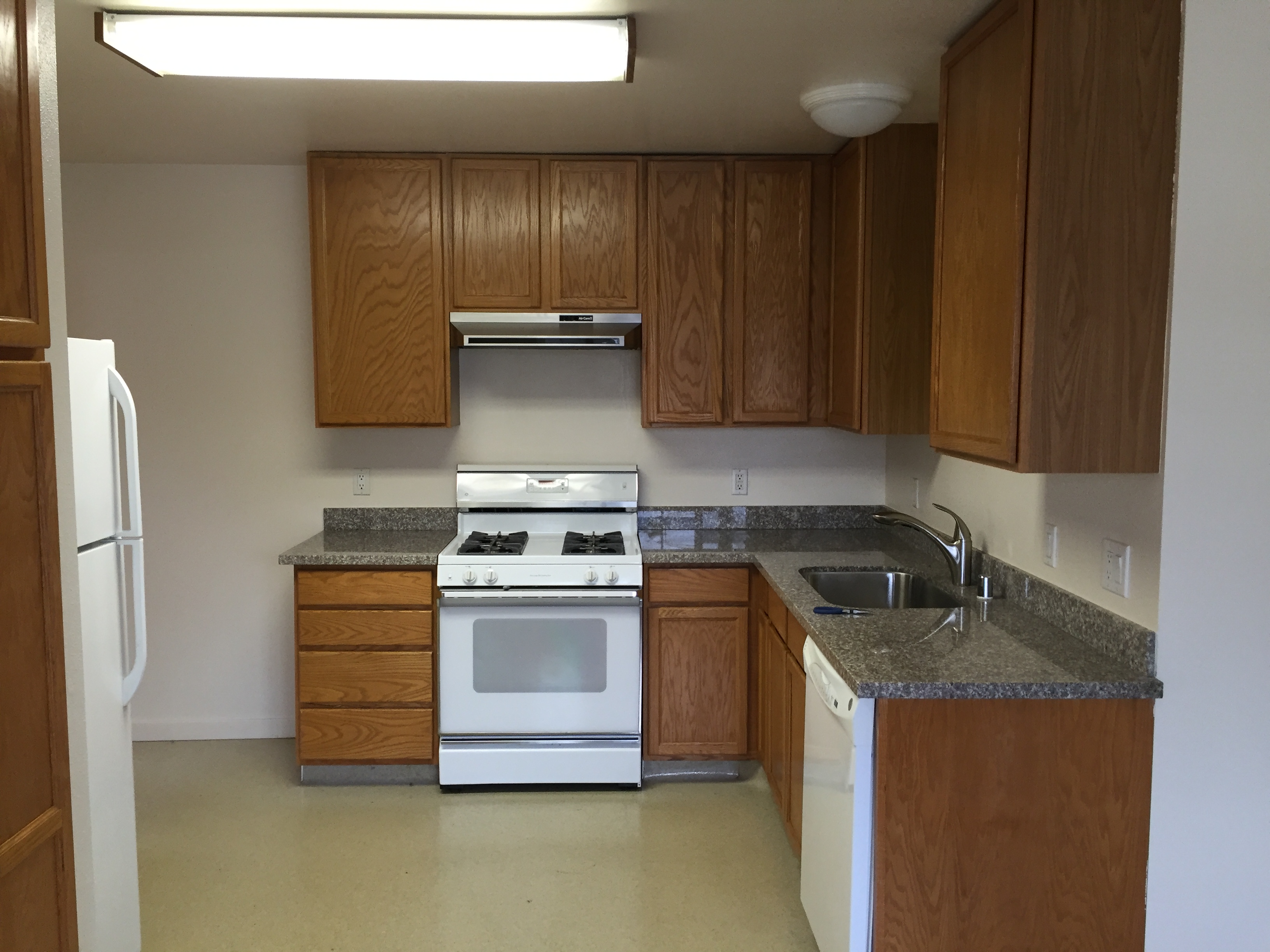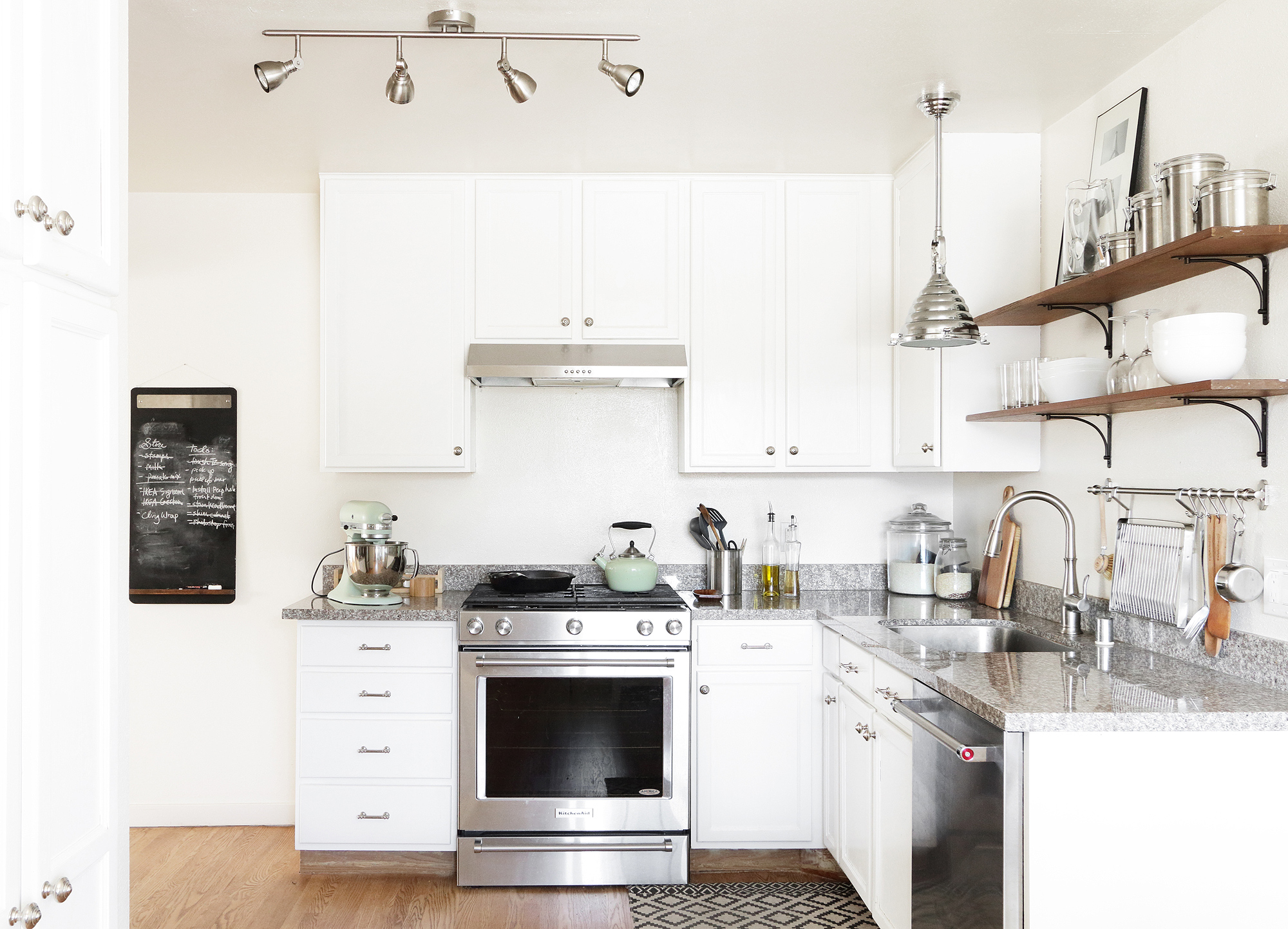 My kitchen was the first room I tackled when I moved in.  It was in dire need of some TLC.  The flooring was old linoleum, the cabinets were too dark only to be illuminated by harsh fluorescent lighting. The appliances were in decent condition so I sold them to put towards some new ones.
A Change Gonna Come
A fresh coat of Behr Polar Bear white paint on the cabinets made a world of difference in this small kitchen. I added a touch of bling with the hardware as well. The total amount spent on paint and hardware was around $140. That's a pretty dramatic difference for not a lot of money.
Replacing the fluorescent lighting with brand new fixtures elevated the space.  I spent a total of $120 on all 3 brand new light fixtures.
The new solid oak flooring and stainless steel appliances were where I spent the most money, but I ended up saving a ton of cash by not replacing my cabinets or changing the configuration.  I also ended up saving close to $1000 by purchasing my appliances on black friday.
Island Living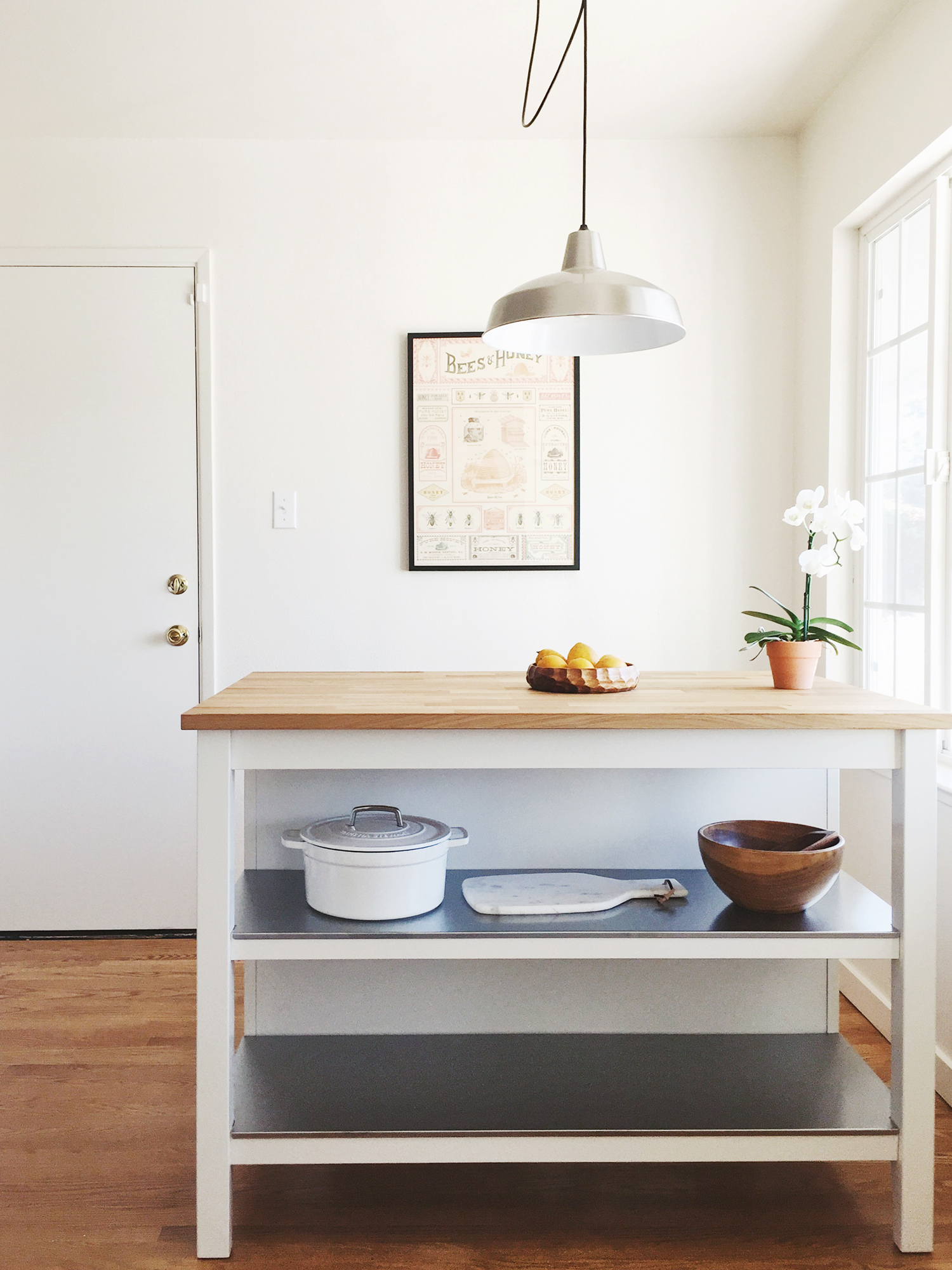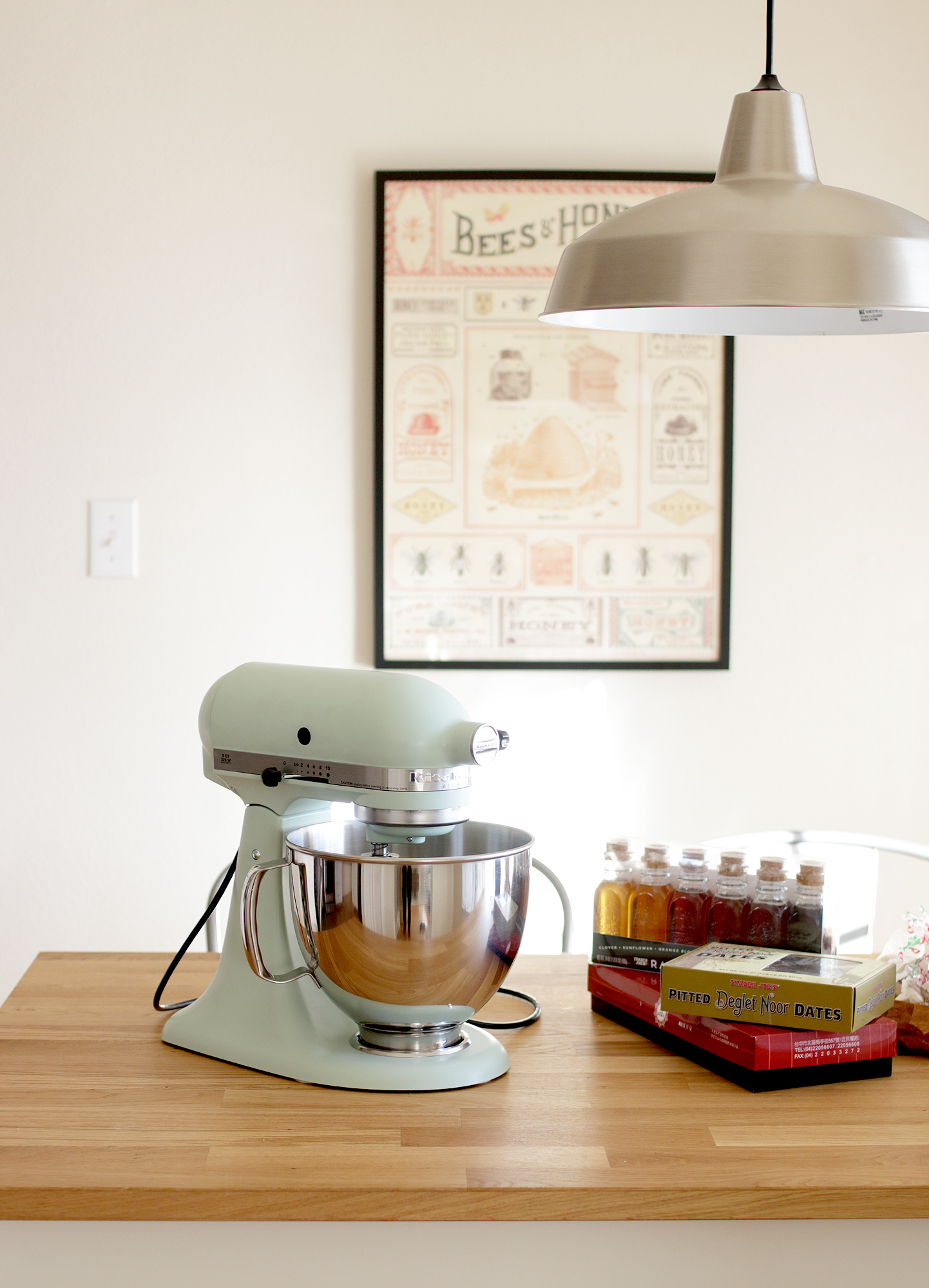 I got this great kitchen island from IKEA that was perfect for the dining nook.  It functions as storage, counter space and seating.
Opening Up The Space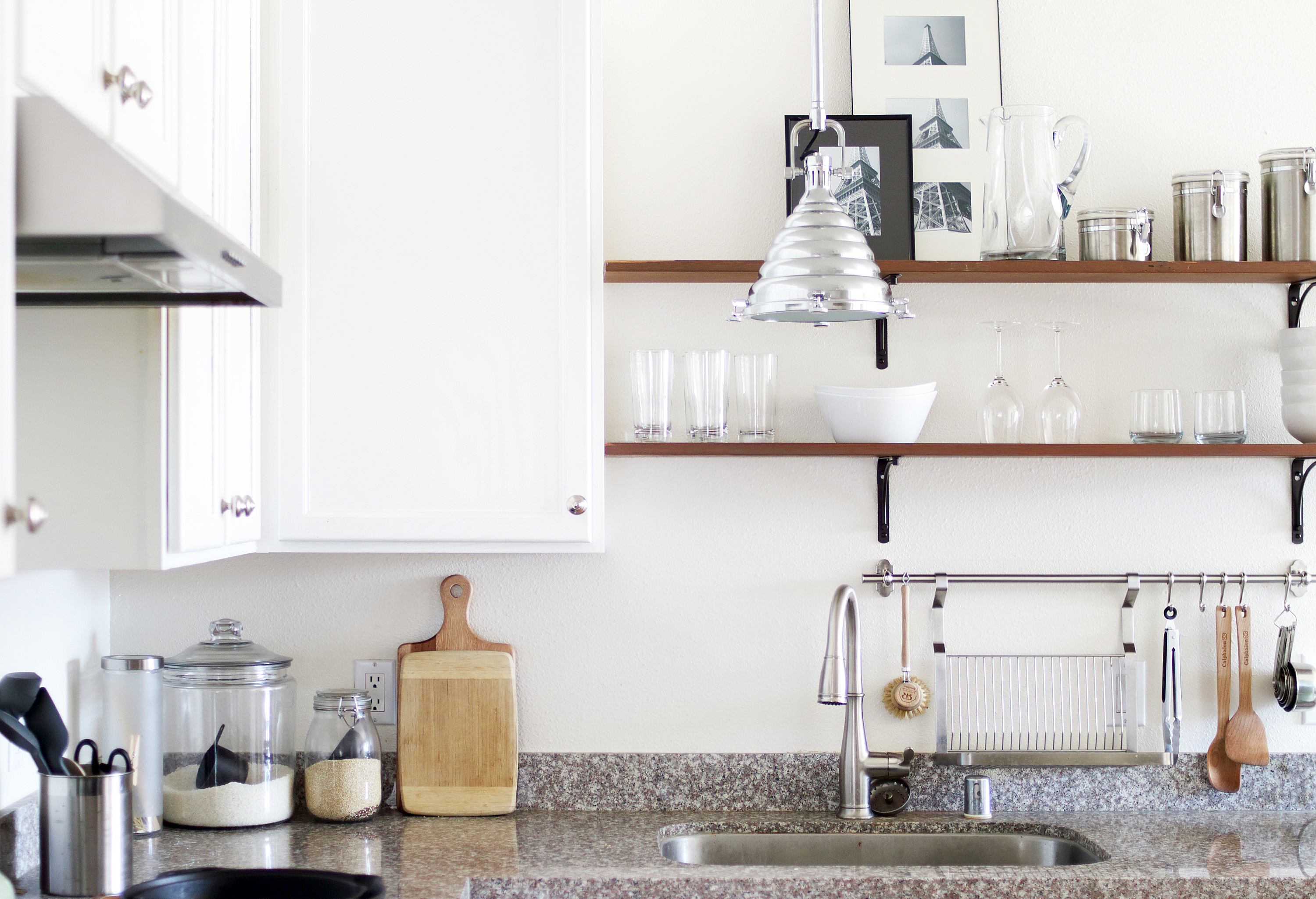 Removing a cabinet and adding open shelving helped to open up my small kitchen so I wouldn't feel closed in while doing the dishes. I ended up getting the wood for the shelves for free and they miraculously fit the space perfectly.  No cutting whatsoever.
The space not only looks a million times better, it feels a lot larger.  I eventually hope to add some subway tile to the backsplash and maybe replace the countertops when I have the budget for it. But for now, I love cooking in my small kitchen.