The Greatest and Cheapest Throw Pillow Hack
The Greatest and Cheapest Throw Pillow Hack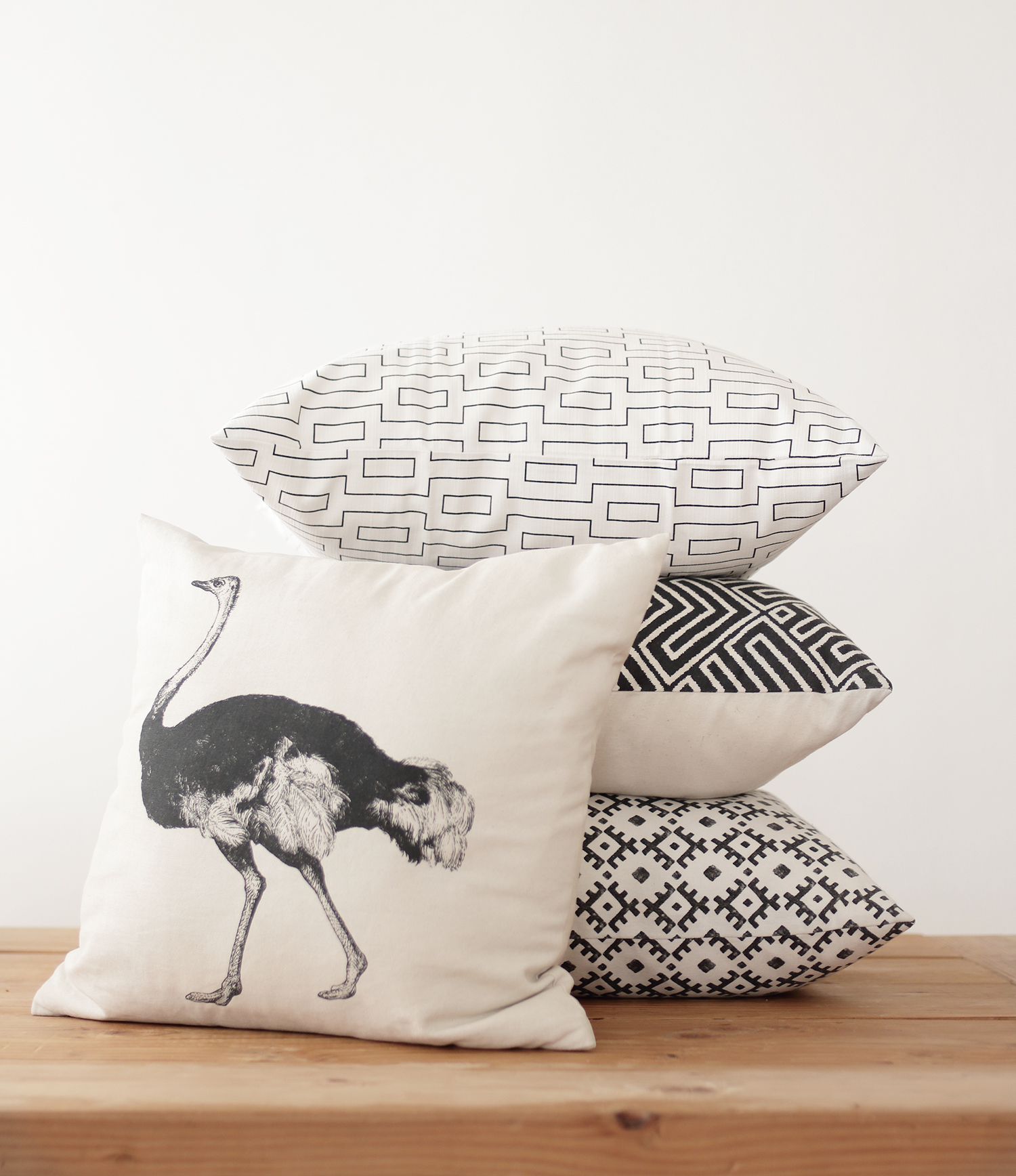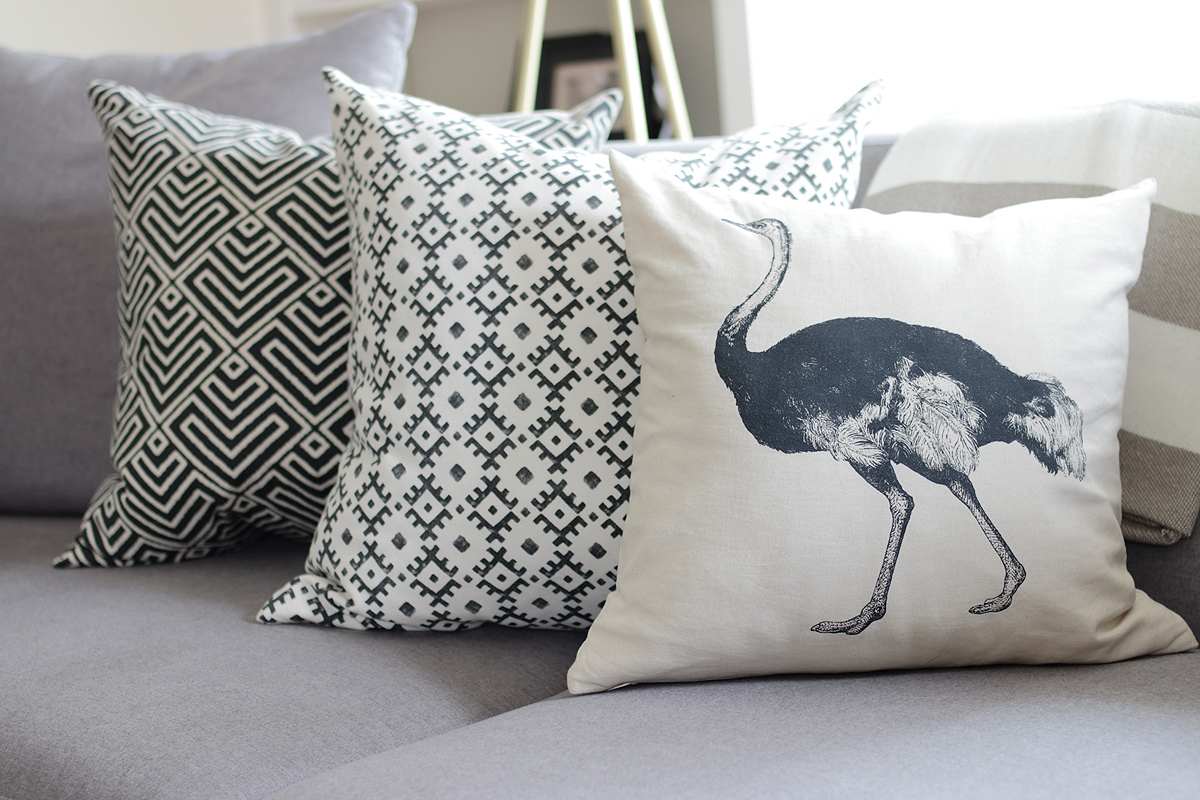 Let's face it, throw pillows are often laughably expensive.  Finding a decent throw pillow to adorn your living room sofa can cost you between $20 – $60. That's acceptable if you only plan on buying 2 pillows for your entire life.  Most of the time the pillows are made with polyester fillings that lose their shape and buoyancy over time.  Finding a cover material that's not tacky or scratchy is even harder.  Well I've done the research for you and found the best throw pillow hack that will get you the best combination of materials and style for the cheapest price.
Feather Inserts
After buying throw pillows with feather/down filling, I'm never going back to the dark ages of clumpy polyester.  Feather/down filled pillows can easily be fluffed back to life.  In my humble opinion, they not only look better and more luxurious, they actually feel better.  They support and mold to your body without feeling like you're reclining on a sponge. You can wash them in hot water and they last longer too.
Soft and stylish covers
Finding an understated and stylish throw pillow cover that feels soft to the touch is like trying to pan for gold in the Pacific. Can I please just have some cotton with a simple pattern?  I would venture to say that the majority of commercially mass produced cushion covers are made of polyester or some derivative blend.  Most of them feel scratchy and stiff serving only a decorative purpose.  But here at Bay on a Budget, we like our design to serve a functional purpose and bring joy to its owner. Cotton or linen is the way to go, but finding those types of covers at an affordable price can be difficult.
The Ultimate Affordable Combo: IKEA and H&M Home
Despair not. I have traversed the retail universe and I have discovered the greatest combination of style, comfort and affordability for your throw pillows: Get your feather inserts from IKEA and your covers from H&M Home.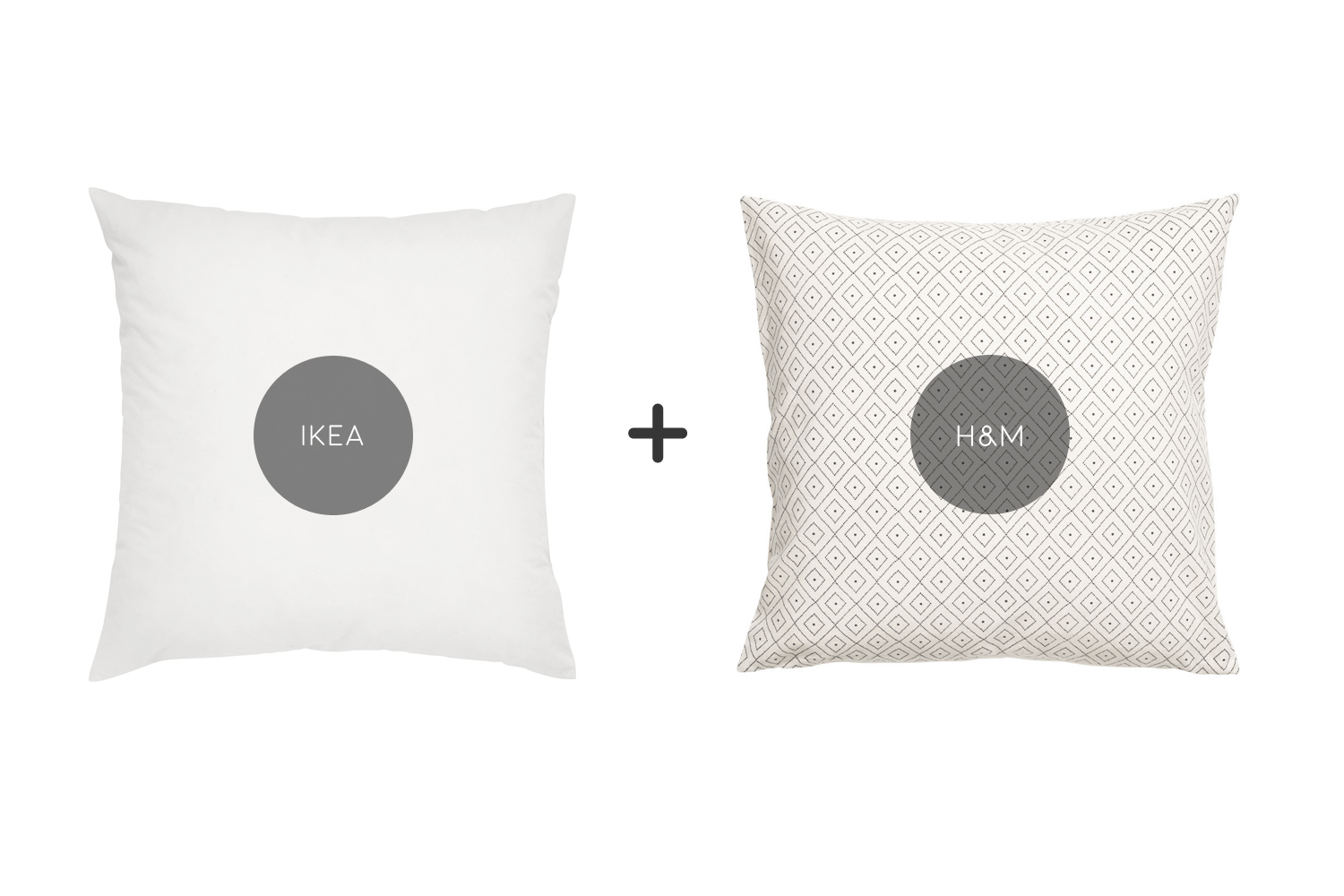 The FJÄDRAR feather inserts from IKEA are dirt cheap at $5.99. They are 20″ x 20″ which fit most of the covers at H&M.  While IKEA does have cushion covers, I find their selection to be a little outside of my taste and kind of expensive.  This is where H&M comes in. Known mostly for their affordable trendy clothing, H&M has an affordable home collection that's pretty fantastic especially if you're looking for smaller accessory items. Their throw pillow covers are almost always on sale.  On average, I've spent about $3-$4 per cover, which is unheard of.  The covers are almost always 100% cotton or a linen blend with clean streamlined designs that will fit almost any decor style.  Unfortunately their feather inserts are $9.99, so IKEA wins in that department.
Final Price Breakdown
IKEA feather pillow insert: $5.99
H&M cushion covers: $2.99
Total: $8.98 per pillow.
(Average feather throw pillow: $39)
You're Welcome.