Sprucing Up A Bedroom Wall On A Budget (Before and After)
Sprucing Up A Bedroom Wall On A Budget (Before and After)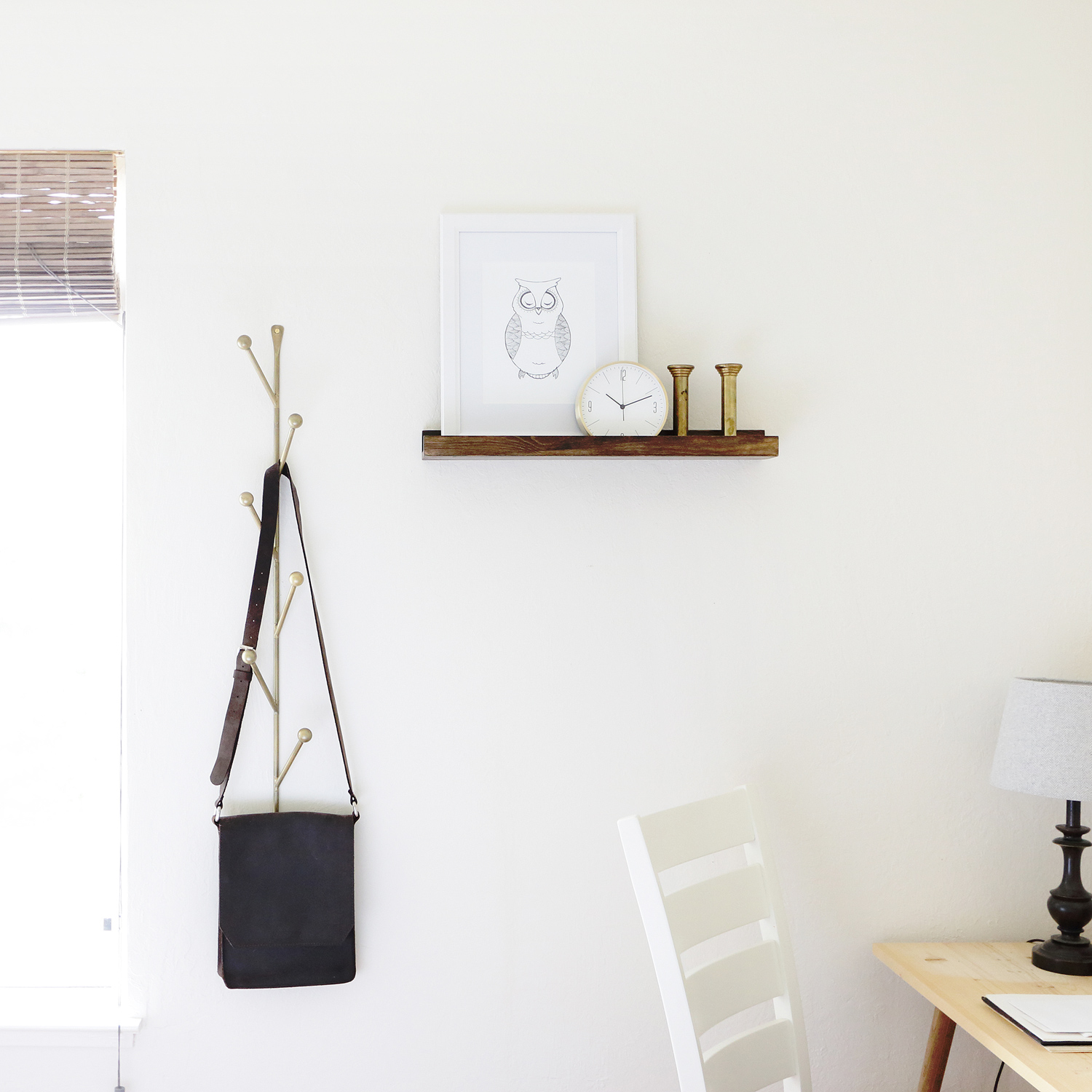 Before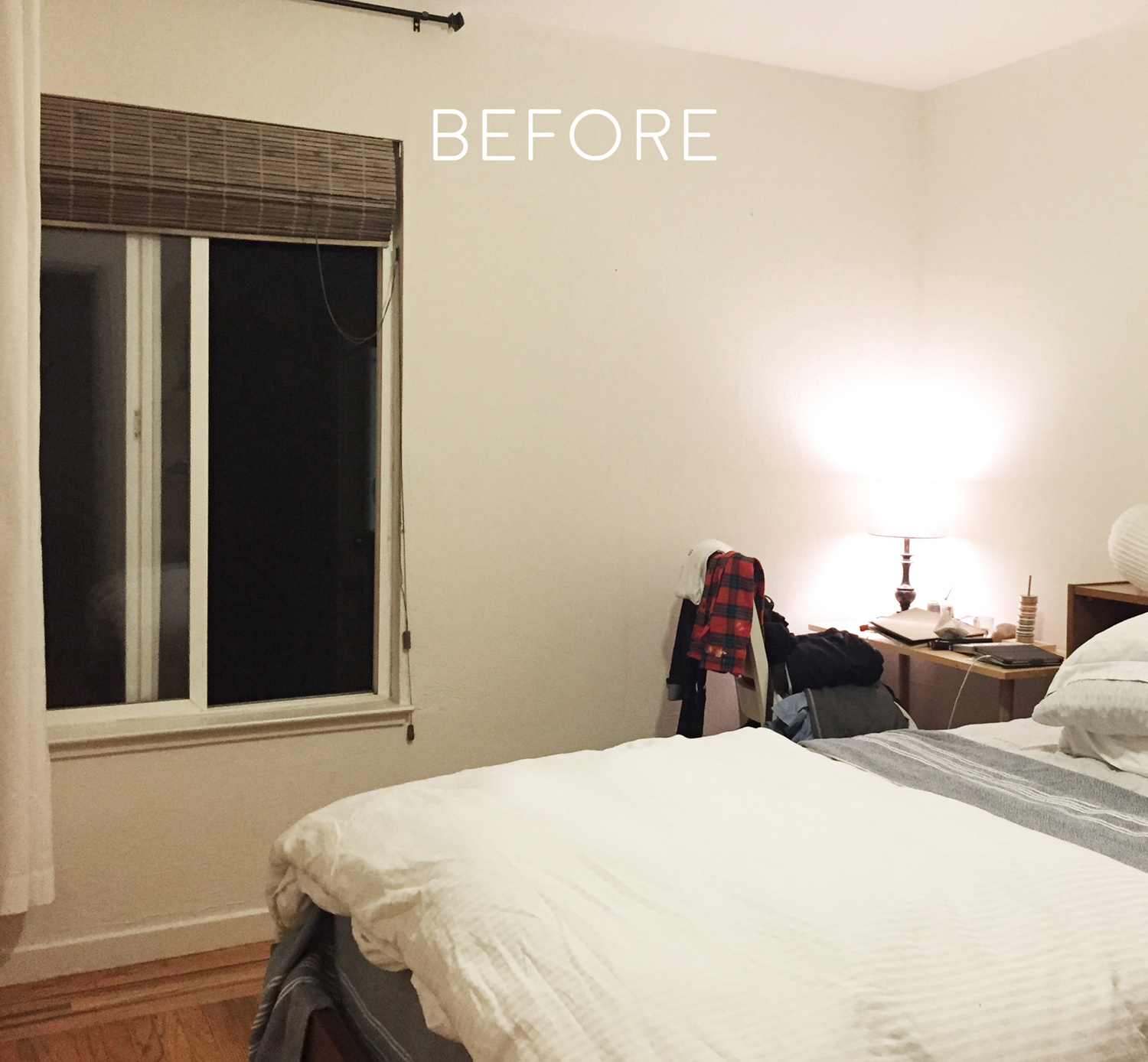 After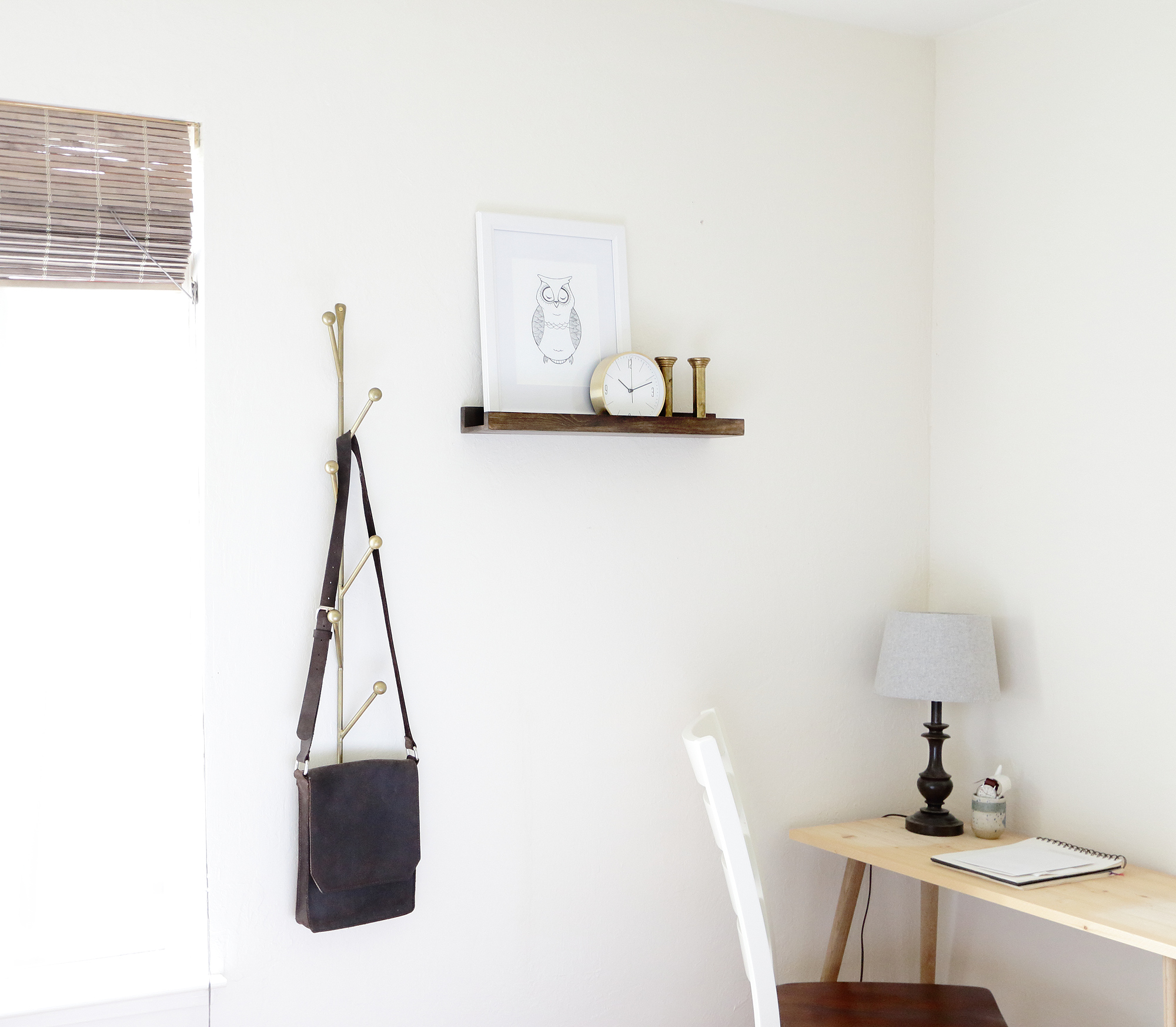 I recently rearranged the furniture in my bedroom and it ended up leaving a very empty wall.  I didn't want to add too much to it because I personally like sleeping a space that isn't too fussy.  And like always, I didn't want to spend a whole lot of money. Here's what I ended up doing:
1. I created my own artwork
I'm a night owl so I drew a sleeping owl with pen and ink and got a frame for $4 from Ross.  When you purchase artwork or prints from the store, they can get really expensive.  A comparable print would have probably cost me at least $20-$30.  I will include a future post with DIY artwork ideas.
2. I got free brass candlestick holders
My church was throwing out these solid brass candlesticks so I snagged them before they ended up in a dumpster. You would pay a minimum of $15 for one of these from a retail store.
3. Floating shelf from Target $9
Labor Day sales are always awesome.  That's how I got this solid wood floating shelf from Target for a steal.  Normally I would DIY something like this, but sometimes saving time is more valuable than saving money.  And for $9 I saved myself a couple of hours in the wood shop.
This was my first purchase ever from CB2 and I was not disappointed.  It's a brass coat rack where you can turn the hooks right or left depending on your needs.  The fact that it was only $29 was too good to pass up.
That's pretty much all I did.  I spent a total of $51 and very little time. My bedroom is slowly starting to come together so stay tuned for more updates in the future!
Full disclosure: This post contains affiliate links which means I receive a small commission from any products you purchase as a result of clicking my links. However I will NEVER promote a product I haven't personally used before or that I do not think is worth purchasing.